For anyone engaged in the crypto-verse, this year has been a roller-coaster with many game-changing events; and the journey for Aura Network was no different. We hit the rewind button, visit the past and see how far we've come.
Aura Network was founded in Q4 2021 with less than 20 members. Over the course of the year, we rapidly grew with more than 200+ committed employees, and offices around Southeast Asia.
Like many other blockchain start-ups, we went through many trials and errors to find a grand vision to fight for. We have reasons to believe in the future for Web3, NFT and blockchain, and can see the prospects of where this industry can be.
In the 12 months that just past, Aura Network had many challenges that we've had to overcome, and have had major milestones and successes along the way. As we conclude the year of 2022, let's take a look at a few of those remarkable milestones that defined the year for Aura Network.
Trusted Companions Formed From Strong Partnerships
A strong network of partnerships is the backbone for every blockchain project. For Aura Network, having the possibility to work with our long-term partners is a way to reach further than what we could have achieved alone.
◉ Partnership Expansion Over The World
From the ground up, we built strategic partnerships with several organizations in both blockchain and traditional fields, most notably including Coin98, Kyber Ventures, Gate.io Labs, NGC, Republic Crypto, Kyros Ventures, K300 Ventures, Ecomobi, and many others. The profound support and advice from our partners has been a solid foundation to begin our long-term development and commitment for the Aura ecosystem.
◉ Successful $5M Fundraising
With a special thanks to our partners', especially the lead investor Coin98, Aura Network has successfully raised $5M through seed and strategic rounds. The funds are planned to be allocated for product development, marketing strategies and future plans.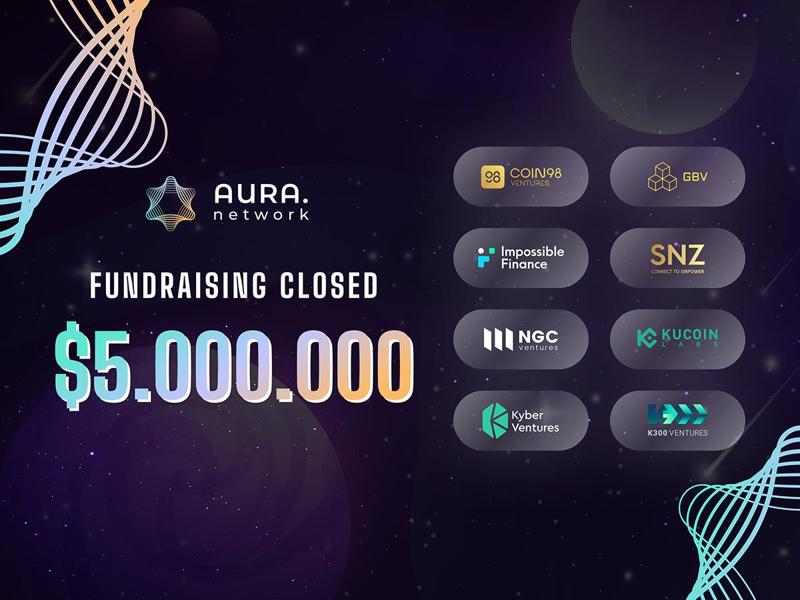 ◉ The NFT Night - "A Night To Remember"
The NFT Night was the exclusive launching event hosted by Aura Network for our partners and friends. The event welcomed 100+ special guests, including honoured representatives from Binance, Impossible Finance, Coin98 Finance, Kyros Ventures, K300 Ventures and more.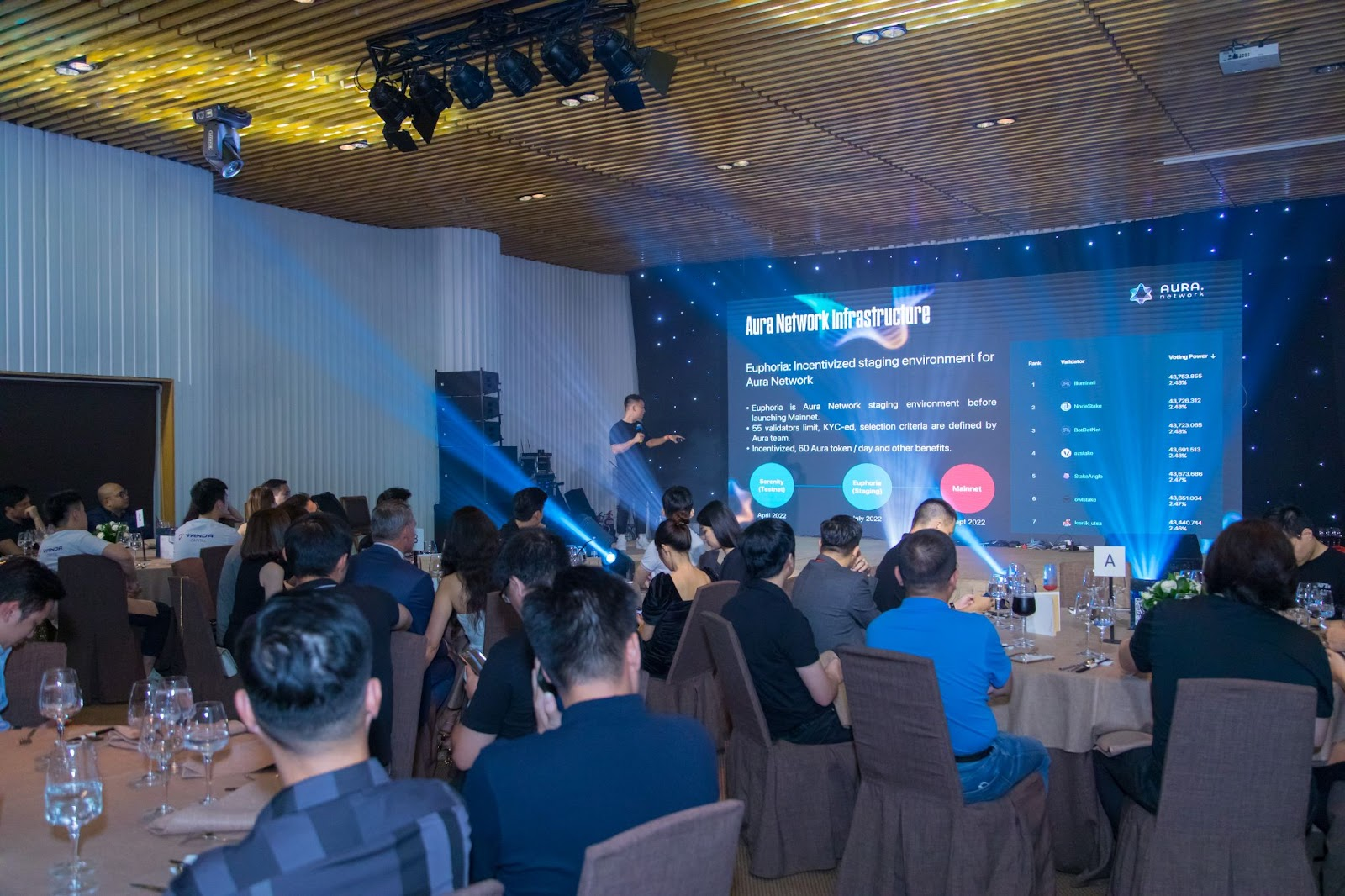 BUIDL Core Technology and Products
People often wonder how projects are impacted by the current market sentiment. For Aura Network, we're led by innovation, longevity and future influence rather a short term gain. As a result, we focused heavily on buidling strong and robust products that aims to bring long term value to our users, community and industry. Our vision keeps our technologies and products strong regardless of any market situation.
◉ 3 Testnets Released
Up until now, Aura Network has successfully launched 3 testnets - Serenity, Halo, and Euphoria staging net. All of them were released with optimized stability and innovative features.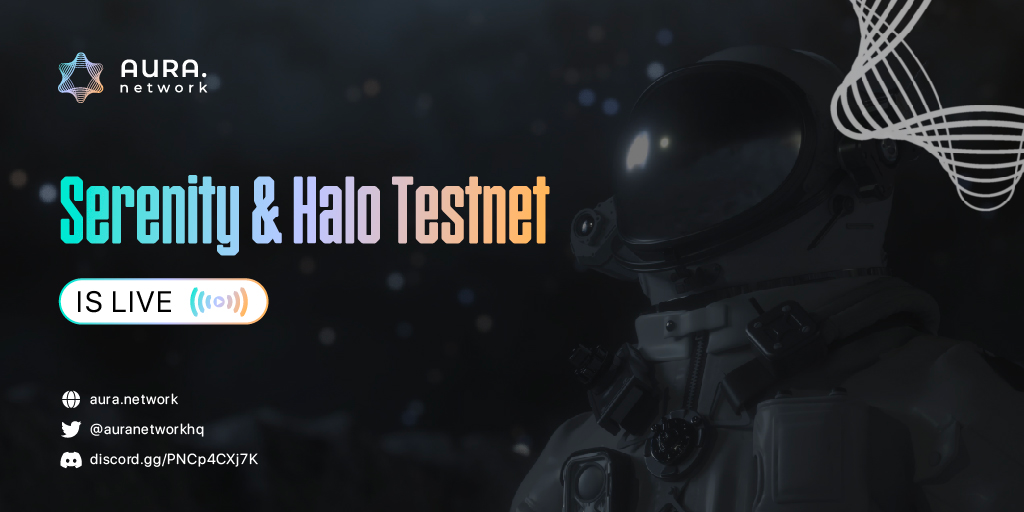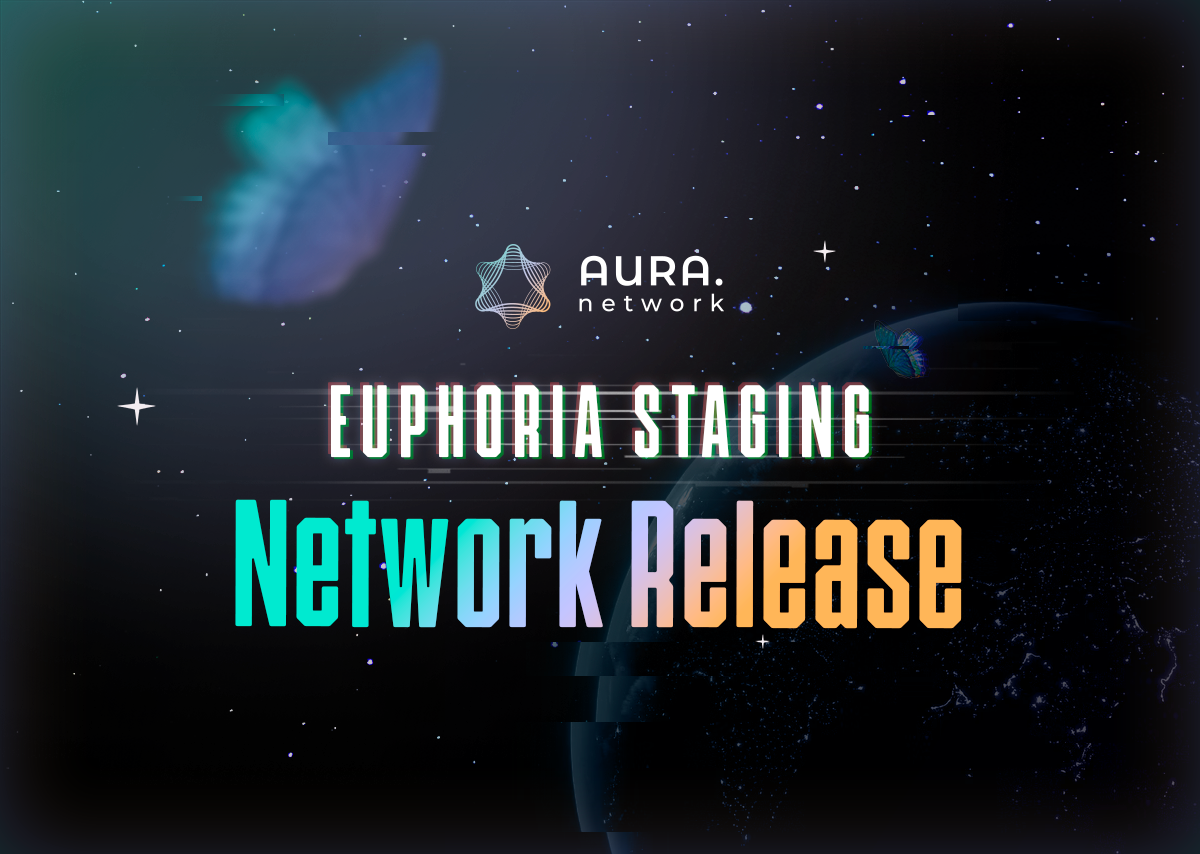 Futhermore, Euphoria-II has been launched to keep Euphoria active to test new features before being deployed on Mainnet. This is the official staging/canary network for Aura Network.
◉ 2 Dapps Launched
Along with 3 testnets, Aura Network also officially launched 2 fully developed dApps - AuraScan and Pyxis Safe. With these fundamental core products, these dApps will ensure that our ecosystem will grow and become useful for our community when it comes to searching and browsing transactions and storing digital assets securely.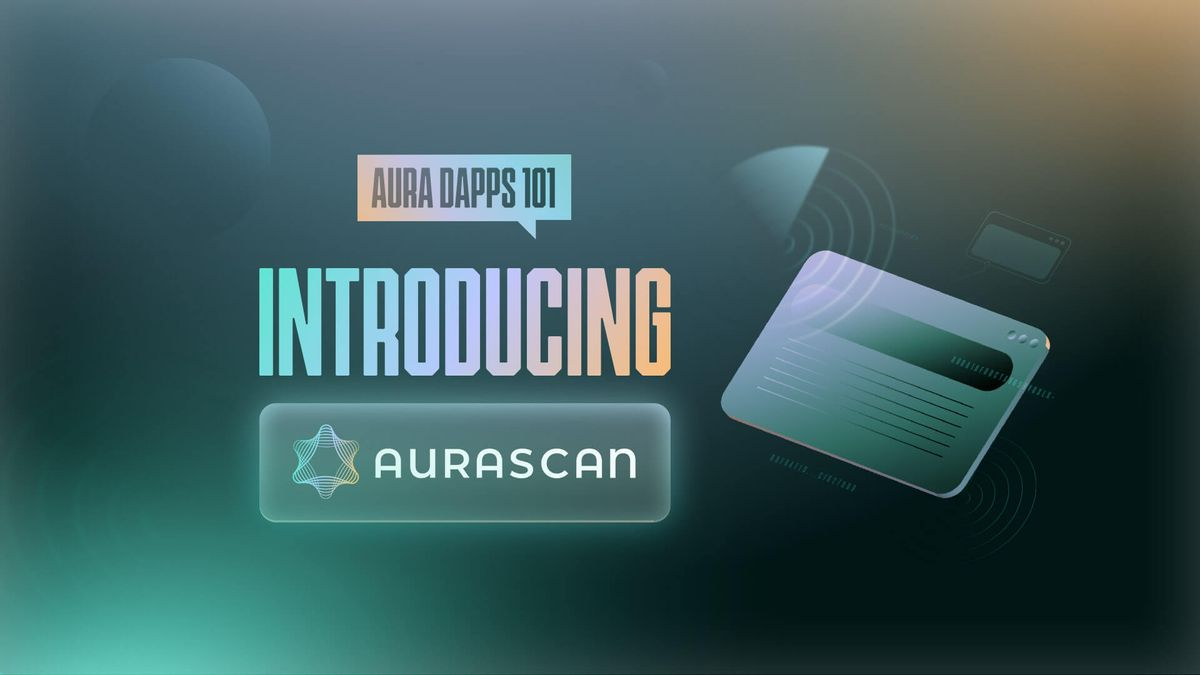 To support the launch of the dApps, The Game of Harmony was organized to encourage users to experience our products before being deployed on Mainnet. After 2 months, the event concluded with over 1,500 participants, 300+ new Aura wallets and 650+ new Safe wallets.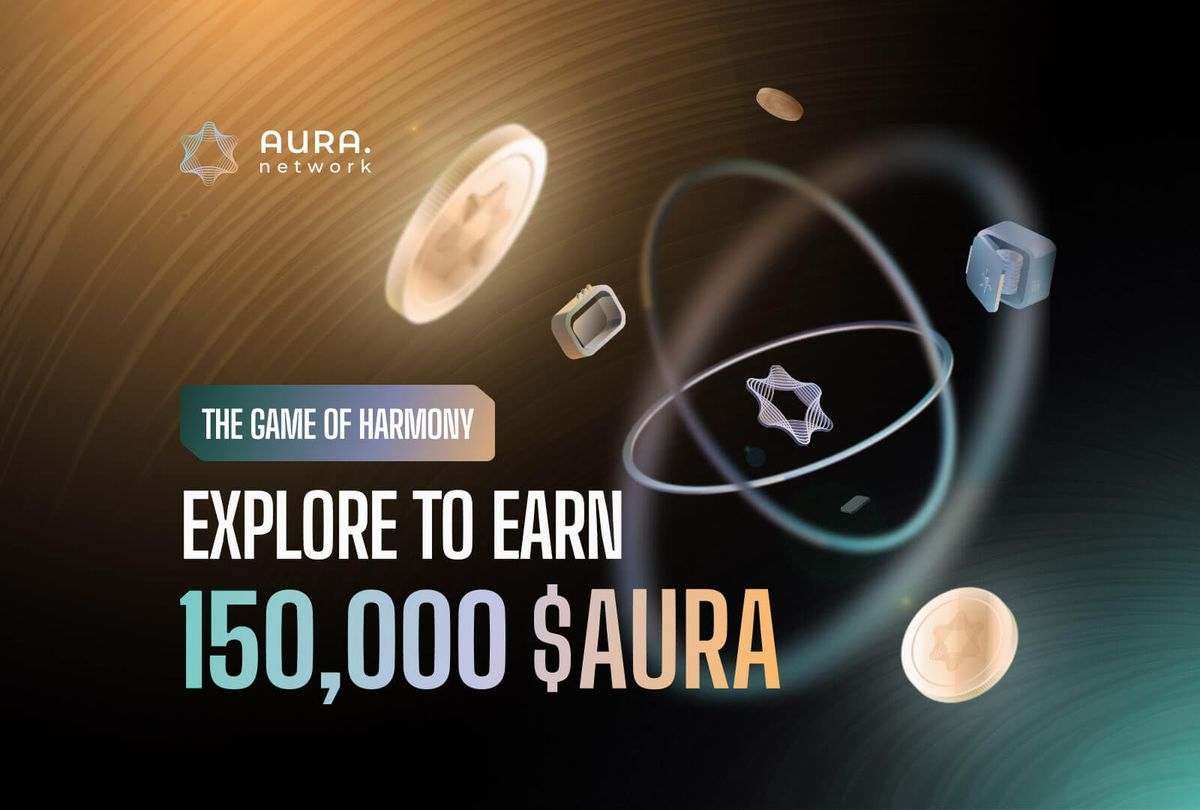 Aura Network IDO Launch
◉ Aura Network IDO Launch on Impossible Finance
After months of thorough preparation, Aura Network launched IDO on Impossible Finance in June 2022. This IDO event was regarded as our debut in the market.
During this IDO event, Aura Network's staking subscription period finished with a high of US$4.3 million worth of IDIA & vIDIA tokens committed in staked capital, with 5,016 participants total. Aura Network was the 14th project to launch IDO on Impossible Finance and the first initiative in which participants can stake vIDIA.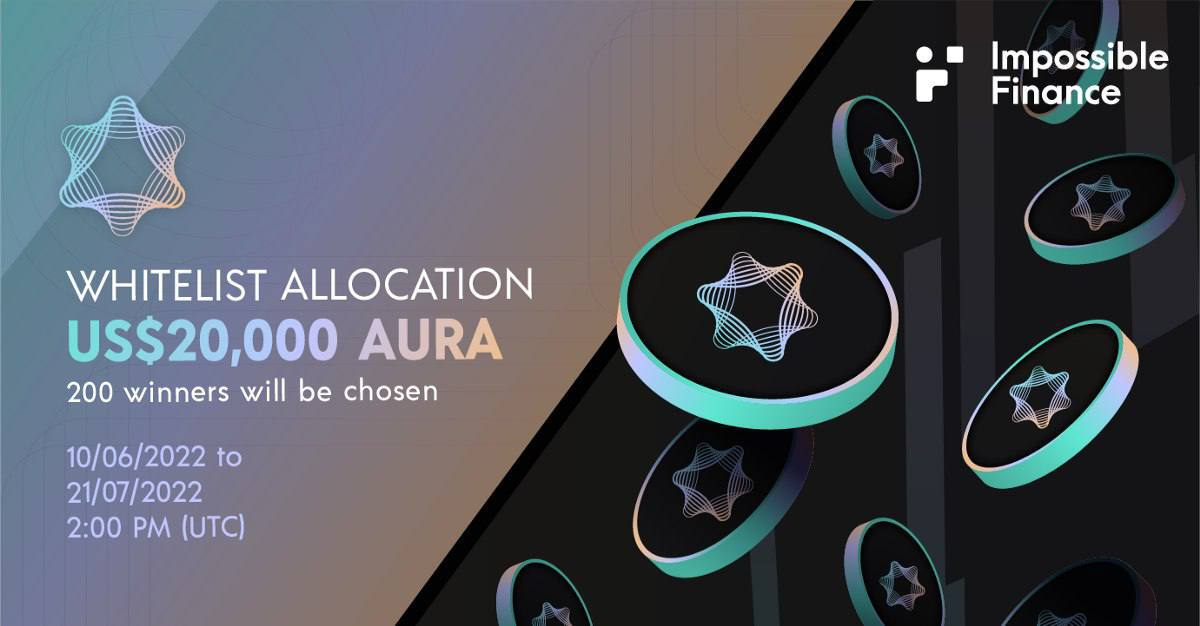 ◉ AURA Listing on DEXs and CEXs
After the IDO, Aura was listed on many reputable exchanges, including both DEXs and CEXs. Impossible Finance Swap and Coin98 x Baryon were the first DEX to list AURA, followed by other creditable CEXs such as MEXC and BingX. $AURA was also listed on Coingecko and Coinmarketcap - the world's largest independent cryptocurrency data aggregators.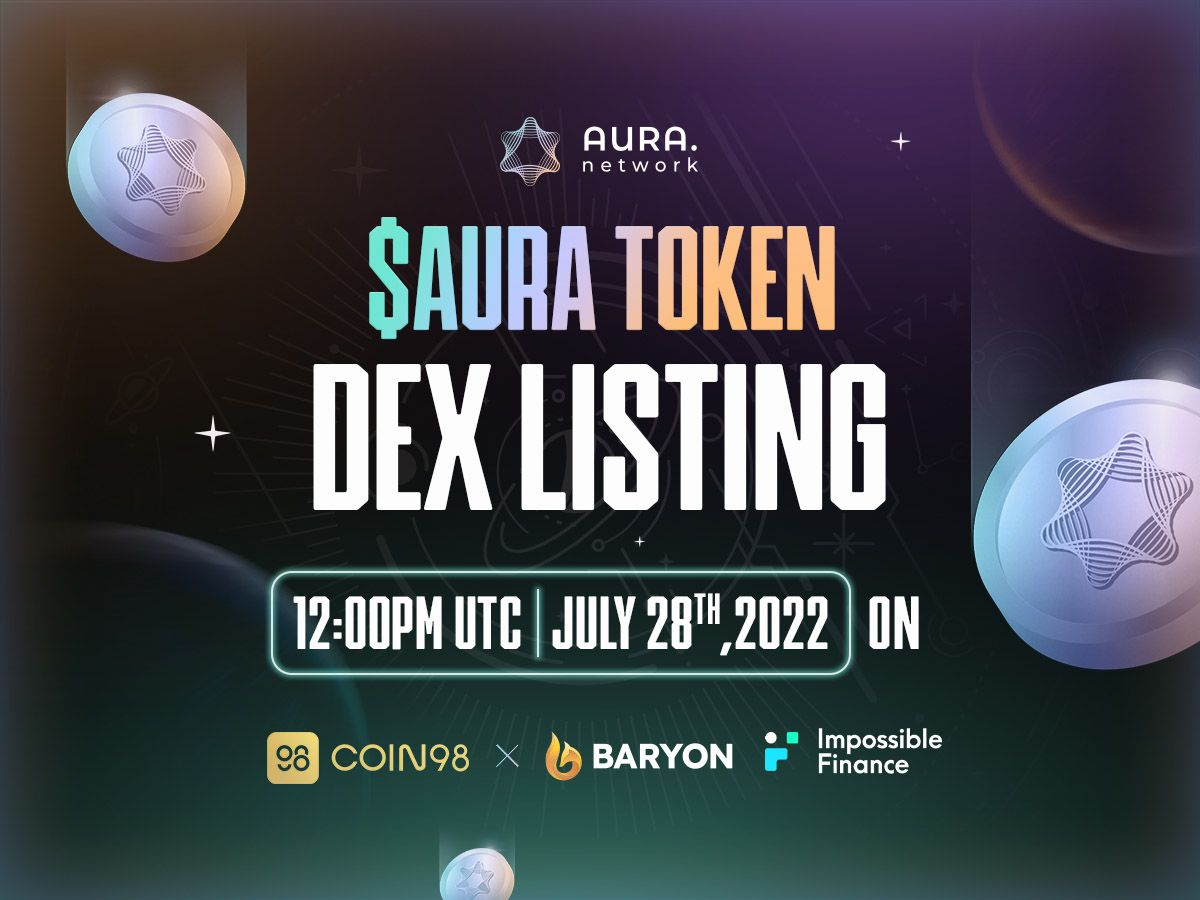 To maximize values for token holders, Aura Network worked closely with these exchanges to host trading competitions and other activities; most notably with Impossible Finance, Baryon Network, MEXC Global, and BitKeep.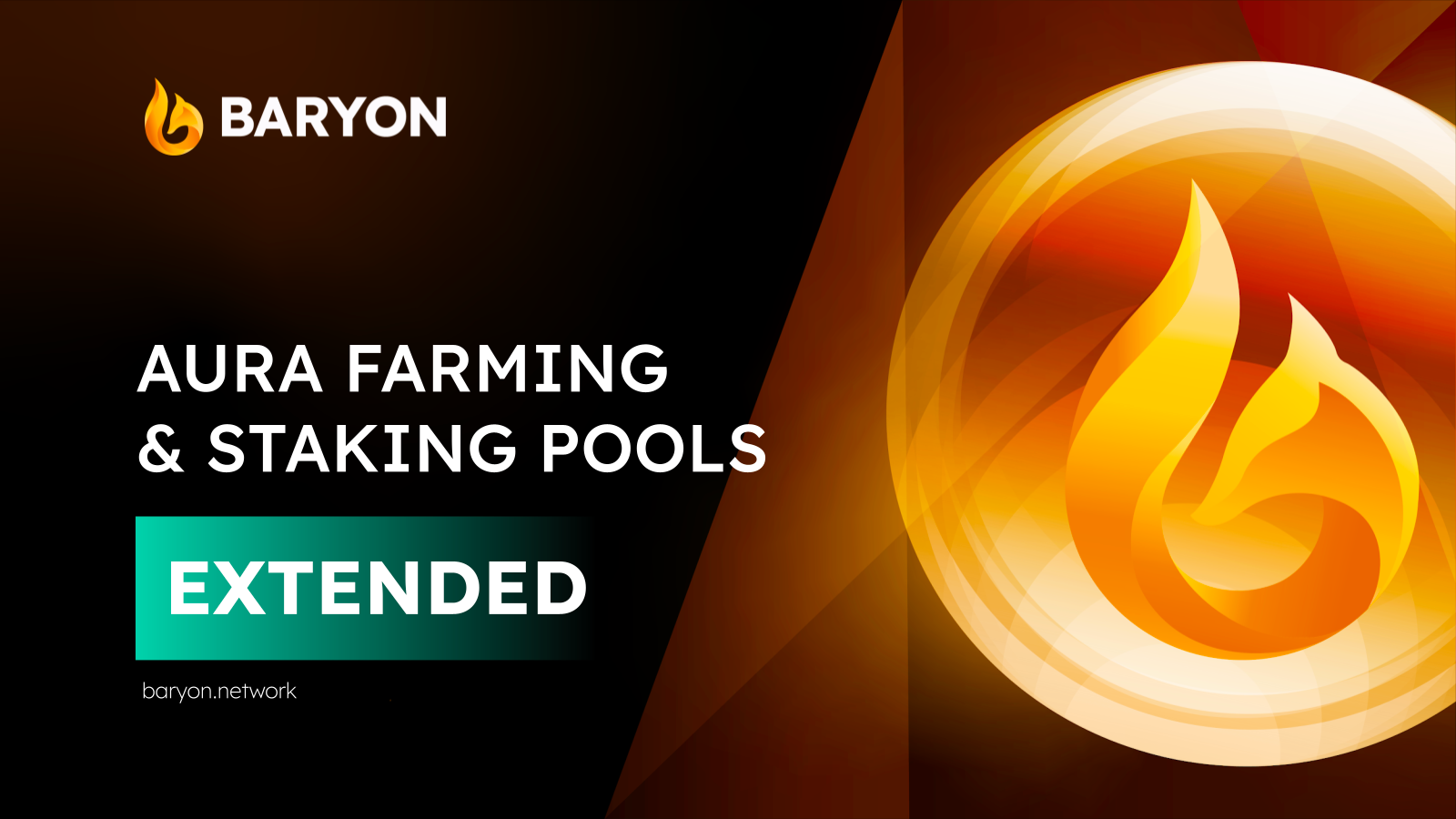 Currently, $AURA Farming and Staking pool on Baryon Network is still open until February 11, 2023, with a total reward of 250,000 $AURA for Staking and 450,000 $AURA for Farming.
The First In-Real Life Use Case for NFT Mainstream Adoption
◉ Arts: Artaverse & "In The Mirror" Live Concert
Aura Network's objective is to bring NFTs to mainstream adoption. Artavese x In The Mirror was the first opportunity that marked our presence in the space.
Aura Network co-hosted 2 sell out "In The Mirror" live music concerts, with more than 1000+ live viewers, gifting 2000+ unique NFTs in each show via the Artaverse platform. Powered by Aura Network and Artaverse, In The Mirror is the first live concert to turn NFT into assets for the audience.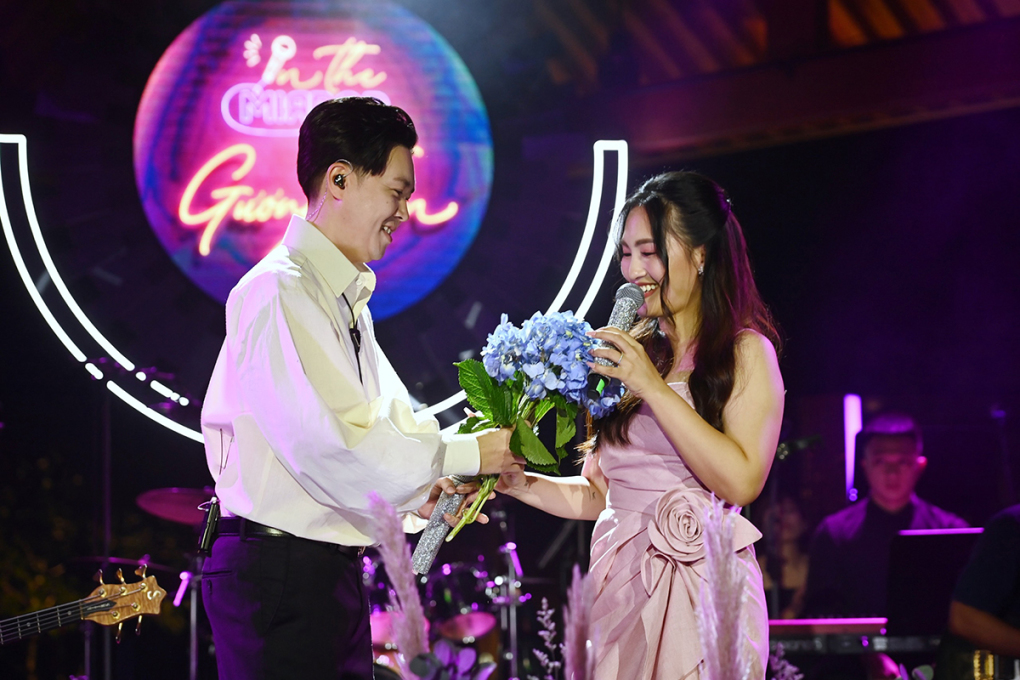 ◉ Game: Partnership with Gaming Studios
Gaming always remains an essential field in the NFTs industry. Aura Network has embraced GameFi development this year by partnering with Yunero Studios, a Web3 game studio, and Stella Fantasy, a popular collectible NFT Action RPG. This critical move will further promote the growth of GameFi projects on Aura Network ecosystem.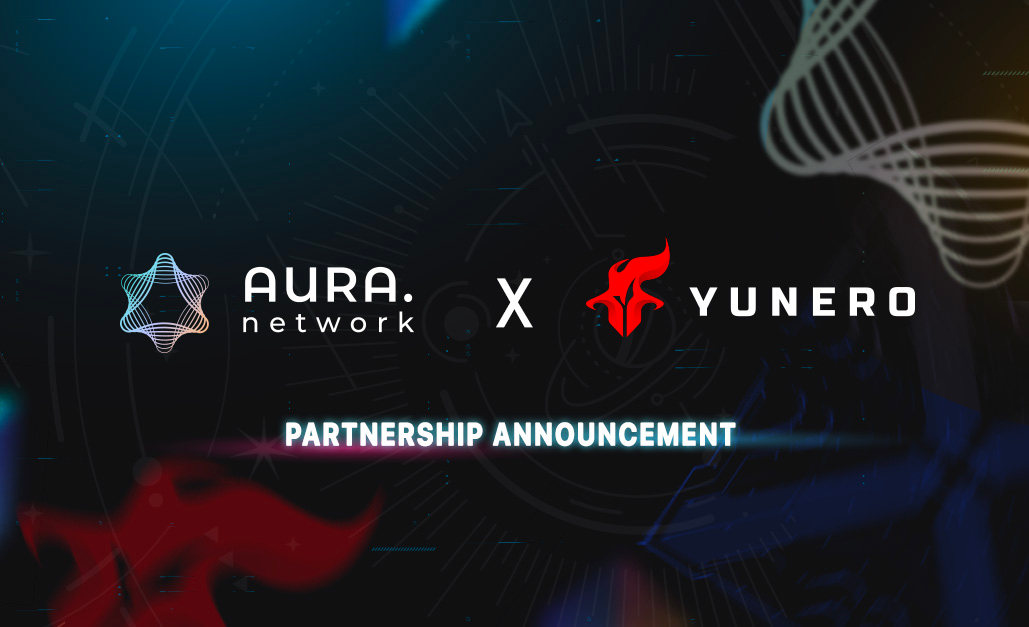 ◉ Sports: V-Race The Bull Run 2022
NFT technology has the potential to elevate the sports industry. For the very first time, Aura Network co-organised, with VRace, The Bull Run 2022 event which gave the opportunity to expand on a global scale. The event attracted 2000+ runners worldwide, ready for a fun run in 2023!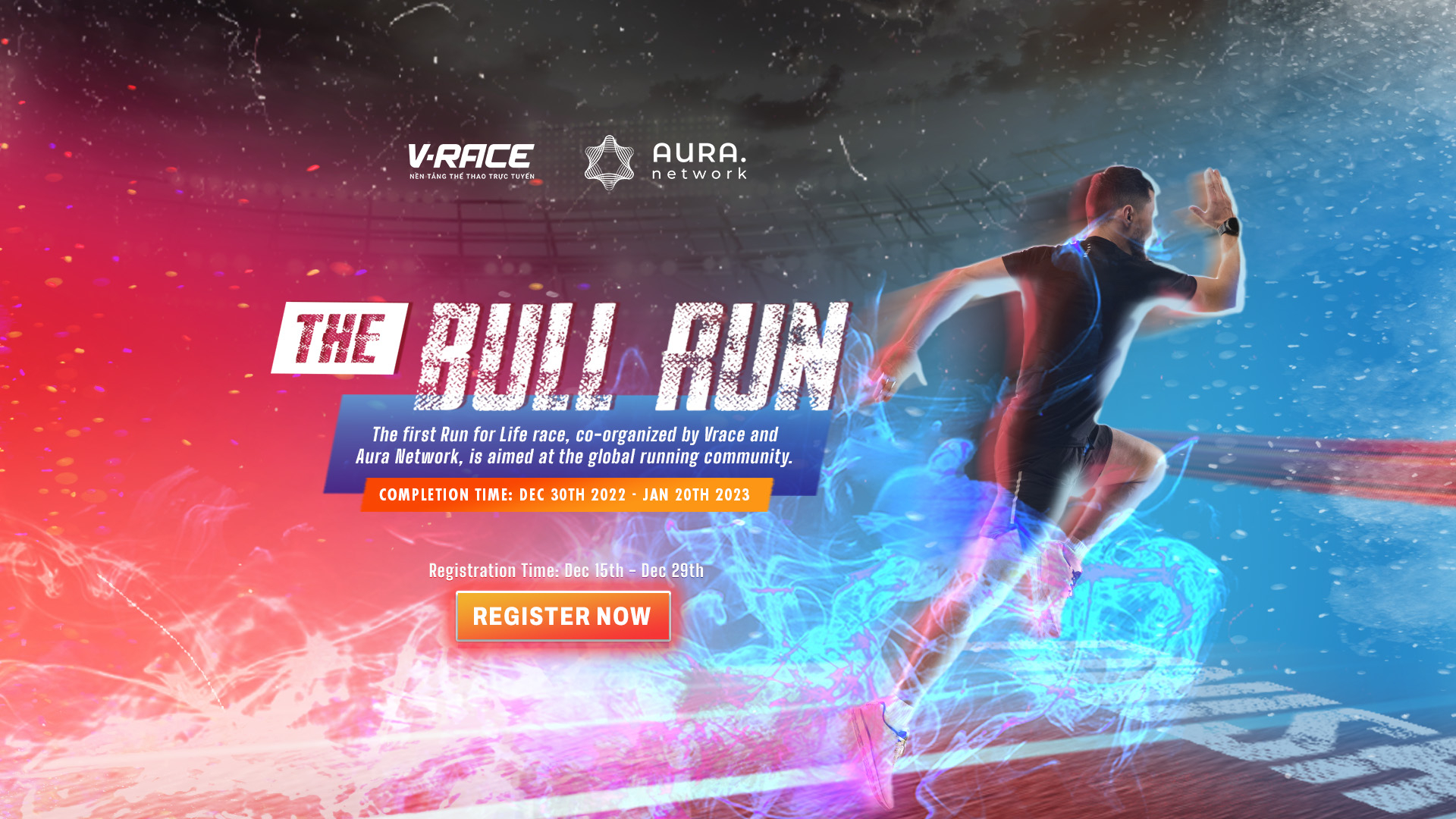 Remaining Strong In Our Community
◉ Cosmonauts
As a member of Cosmos Ecosystem, Aura Network held 2 events to engage with the Cosmos community. In June 2022, Aura Network x Cosmos Blockchain VN Networking Day was our first offline meet-up to not only share future long-term oriented plans for network development on Cosmos SDK, but also build our relationships with each other.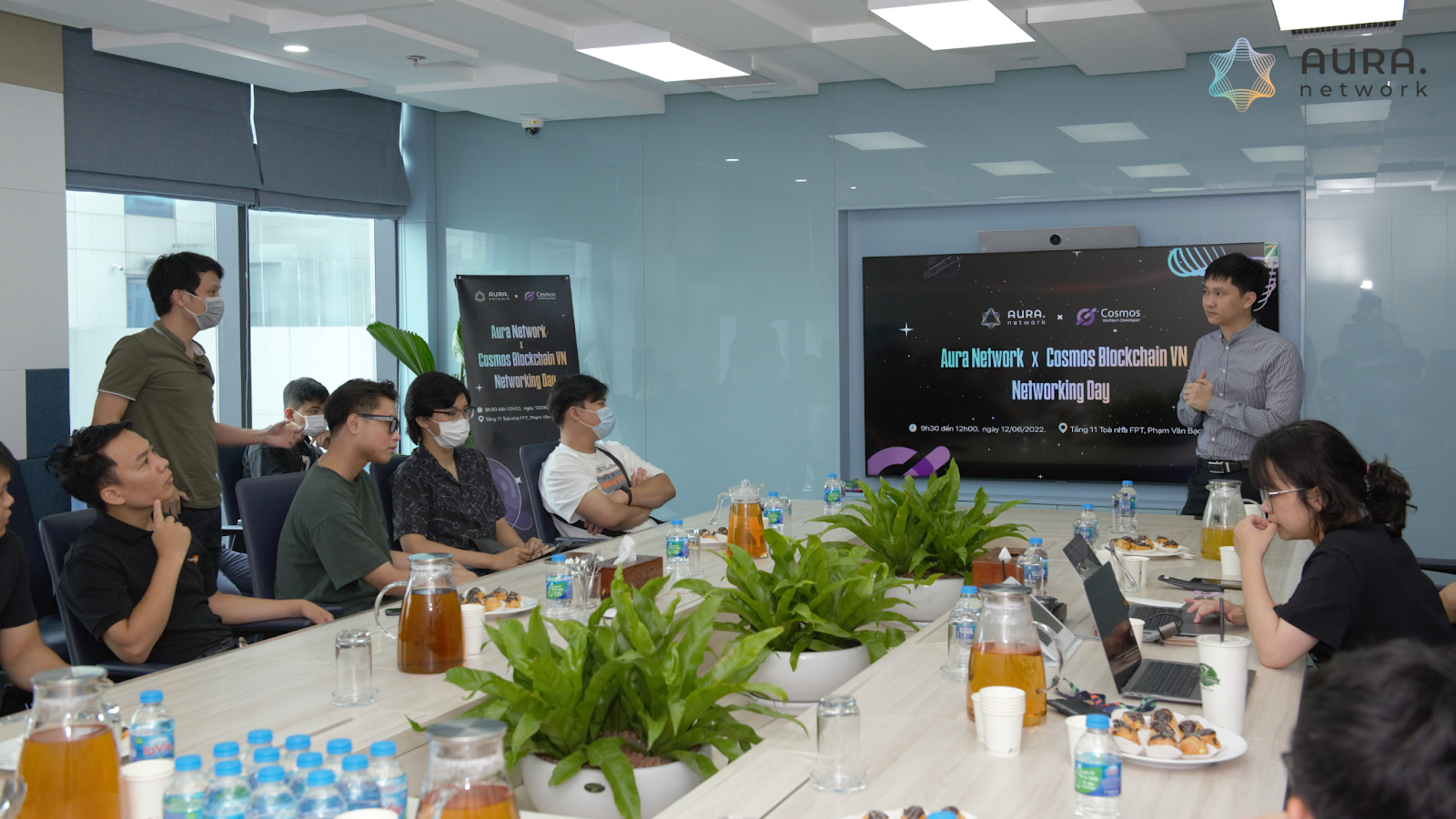 In October, the Cosmos Vietnam Side Event, the side event of Vietnam Blockchain Summit 2022, was successfully held with 100+ guests from around the world in the web3 space and Cosmos community. Participants enjoyed wealthy insights about Cosmos Ecosystem shared by Long Nguyen (Aura Network's CTO), Jacob Gadikian, and Notional validators.
◉ Blockchain Summits and Conferences
We are also grateful for 2022 for giving us the chance to connect with our friends in the Blockchain fields. We participated in Vietnam Blockchain Summit 2022 and Shark Tank Forum 2022 as honored guest speakers. Thu Tran, Aura Network's COO, joined the panel to share her insights on "Bridging the gap between speculation and fundamental value in digital assets" and "What drives the mass adoption of blockchain technology in Vietnam".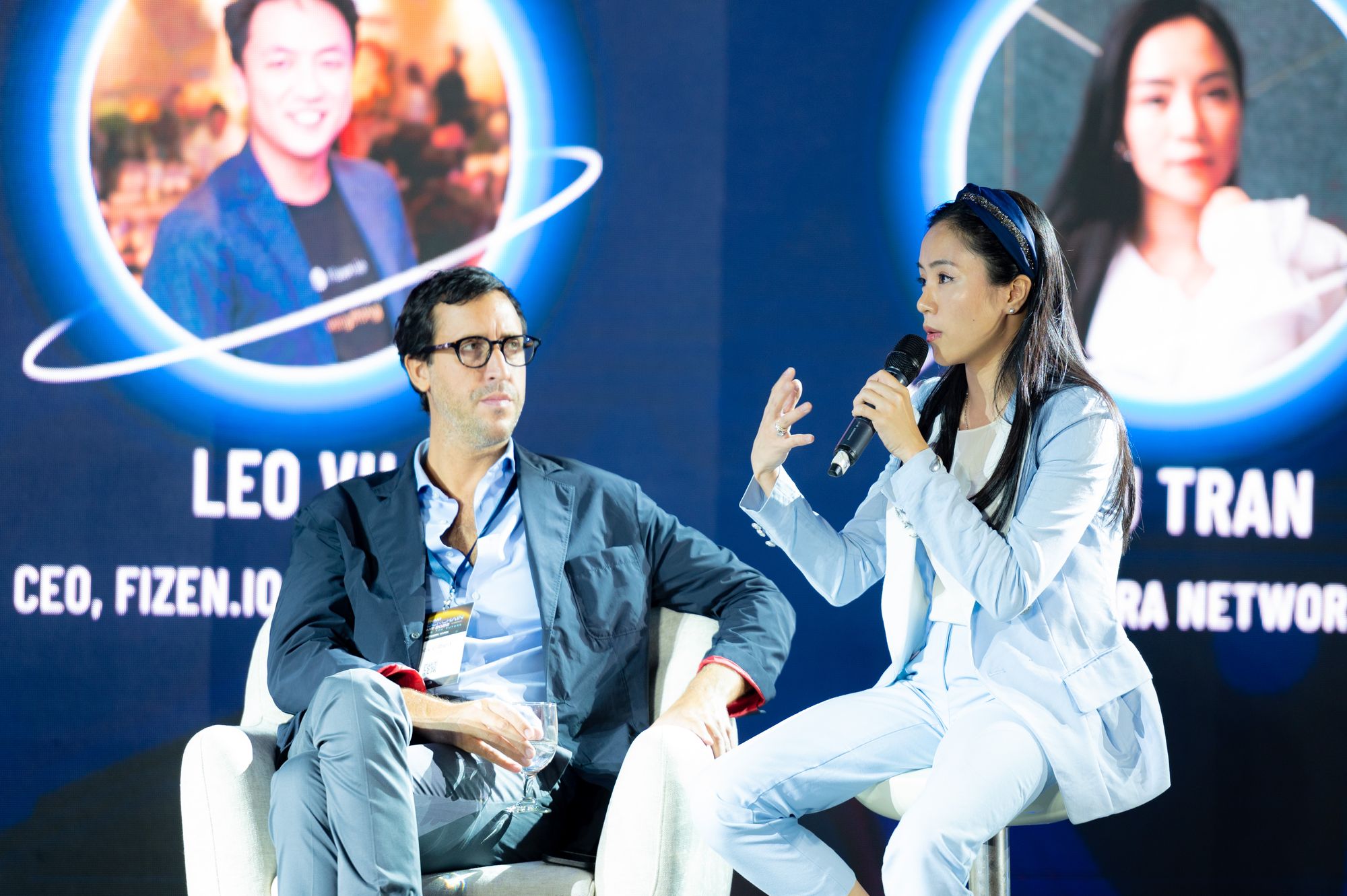 In November, Aura Network was honoured to be a major sponsor for the Blockchain Thailand Genesis 2022 - Thailand's largest blockchain conference, alongside top-notch speakers and other sponsors. At this event, we had memorable moments with an exhibition booth, keynote presentation, and participation of Giang Tran, Aura Network's CEO, in the panel "Evolution of NFTs."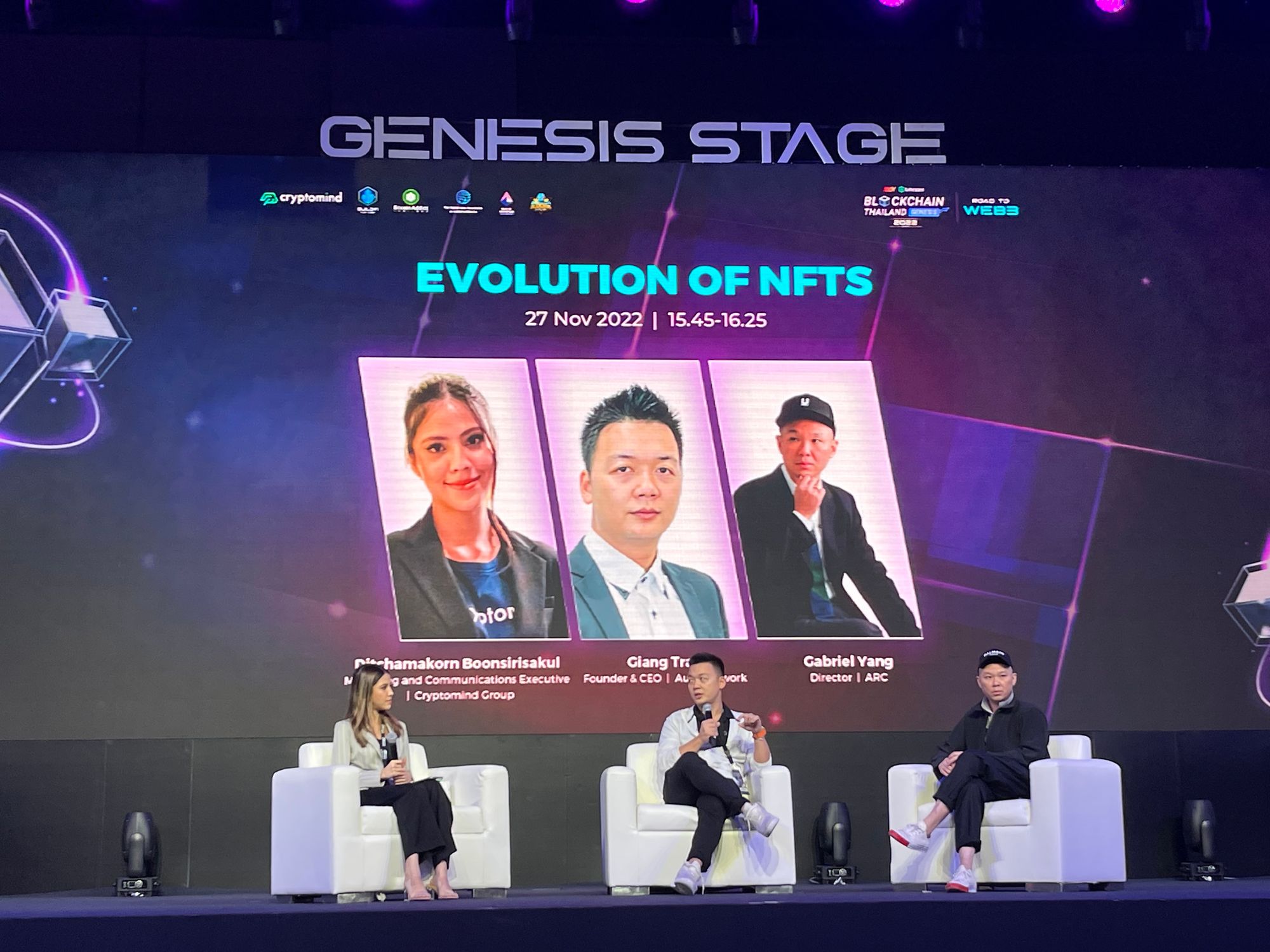 ◉ Crypto-natives
This year, nearly 20 AMAs were held within the communities across different countries, including the US, Japan, Korea, Vietnam and more. The AMA with our Japan community attracted 1000+ participants with significant and exciting discussions.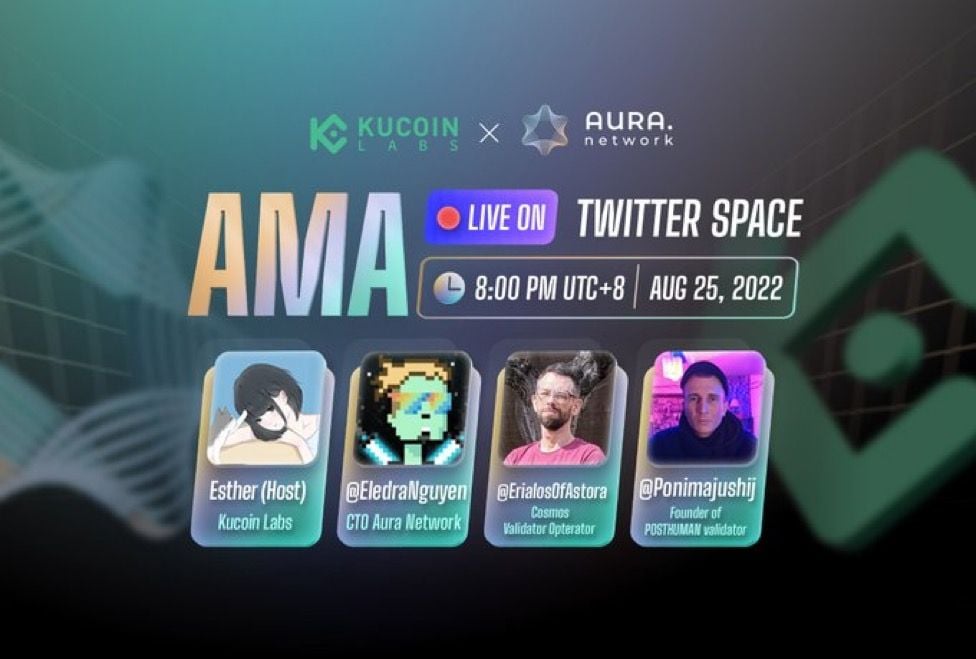 Buidling The Next Generation
◉ Hackathon "Hack to NFT & Beyond!"
To educate the next generation on Web3 & NFT, Aura Network organized the Aura Hackathon: "Hack to NFT and Beyond!" for all employees and students of FPT Corporation. From a total of 35 unique initiatives about NFT, GameFi and SocialFi, we incubated 9 potential NFT projects to assist them in the early stages of development. The Edu Team took first place for their proposal to integrate education into the Metaverse.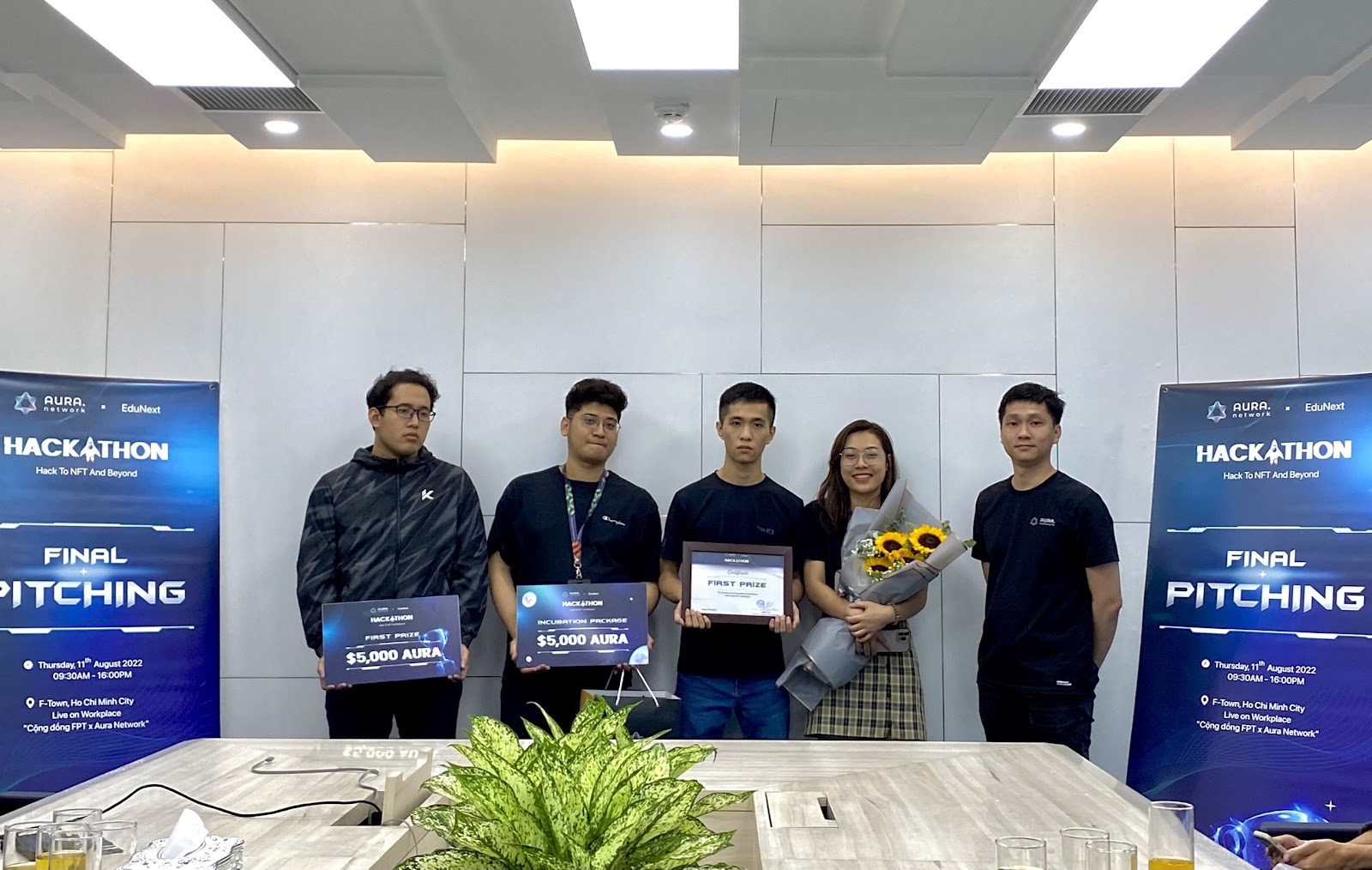 ◉ FPT University Scholarship
Following the success of Hackathon, we organized several scholarship programs for more than 60 students who achieved excellent results and graduated from FPT University. These positive activities will be an important stepping stone for future generations to build the internet of NFTs.
◉ In-depth Research Channel
Aura Network is constantly looking for ways to encourage sustainable community development. That's why we launched the Aura Research channel to deliver in-depth research and analysis articles about Web3, NFTs and the Cosmos Ecosystem. This is an open space to share values for the Blockchain and Web3 fam.
The year 2022 has been a remarkable journey. The success could not have been achieved without the major support and trust from everyone - Auraholics. We express our sincerest appreciation and gratitude to all the people reading this.
Future Plans For 2023
◎ Ecosystem Expansion and the Future for NFTs.
As announced early month, our mainnet will officially be launched in Q1 2023.
While the core technology is ready, the team is continuing to focus on expanding the ecosystem. In order to do that, we are currently engaging with new partners, builders, and projects across multiple sectors, such as GameFi and DeFi, to be part of our journey. Our strategic relationships will provide the resources and advice required for future product development, marketing strategies and more.
NFT is still in the early stages of development, and we have many favorable conditions to make a breakthrough in the mainstream market. We are prepared to do whatever it takes to bring NFT to mainstream adoption. It is defined as our responsibility and also share that same vision with many others within the industry.
Your companion and support for Aura in the upcoming journey is highly appreciated. Cheers to a whole new year of strength, wisdom and courage. Happy New Year, everyone!
Looking forward to the upcoming 2023, we are 100% ready to conquer new challenges.