During the initial phase of 2023, Aura Network made significant progress, notably with the successful launch of The Xstaxy Mainnet in March. These accomplishments are stepping stones for Aura Network to establish itself as a leading NFT project within the Cosmos ecosystem shortly.
Let's highlight some of the key milestones attained by Aura Network in Q1/2023.
Aura Network raised $4M in Pre-Series A funding round
In February, Aura Network closed a fundraising round of $4 million, with Hashed and Coin98 Ventures co-leading the round. This fundraising round marks one of the largest in our history, with investment from Hashed, a top-tier crypto investment firm based in South Korea. It is known for its involvement in over 80 funding projects across the blockchain and NFT industries.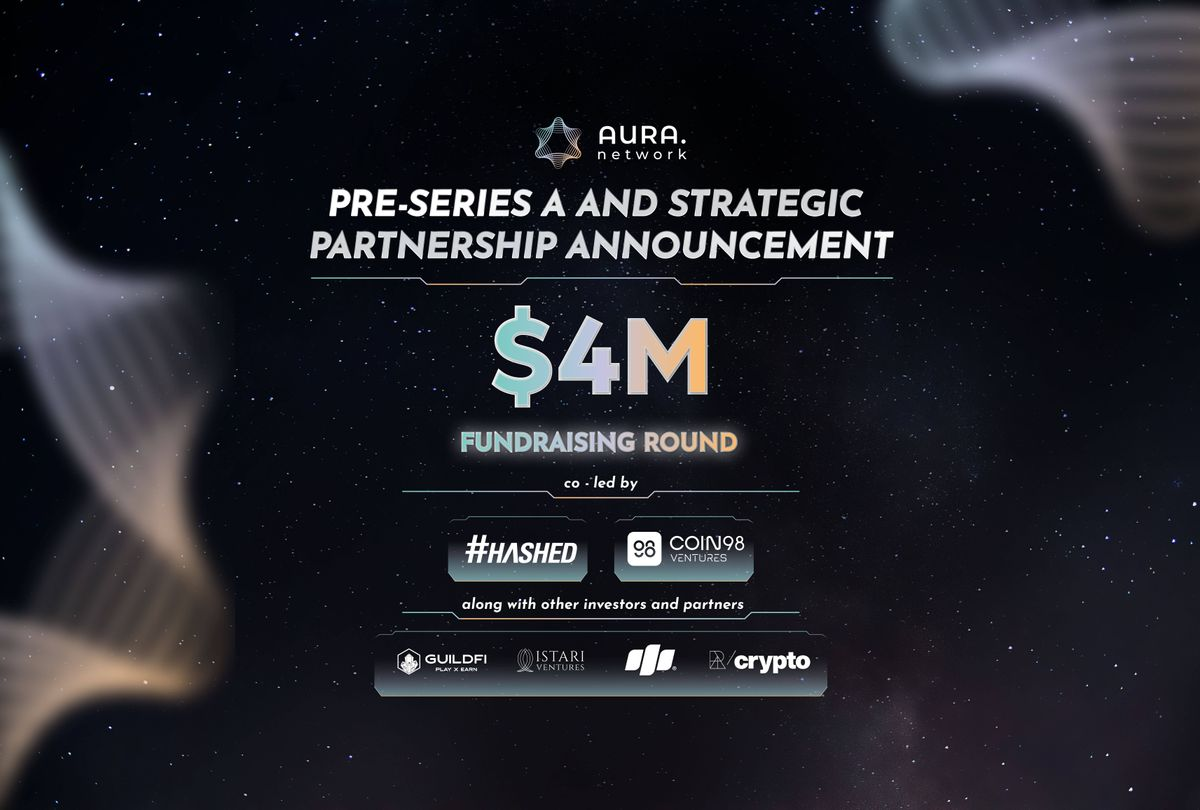 In this round, Aura Network's fundraising efforts also engaged some notable Blockchain projects, including GuildFi, Istari Ventures, Republic Crypto, K300 Ventures, and other angel investors. With this substantial backing from investors and partners, Aura Network is well-positioned to propel the adoption of NFTs and establish itself as a top Web3 builder in the industry.
Launching The Xstaxy Mainnet and SeekHYPE NFT Marketplace
On March 20th, we launched The Xstaxy Mainnet, which stands out as the leading smart contract layer-1 chain driving toward massive NFT adoption in the Cosmos ecosystem. The infrastructure of Xstaxy Mainnet has integrated advanced technologies, delivering exceptional scalability, security, and reliability. Aura Network aims to expand NFT adoption, optimize UX for the mainstream, and grow Cosmos open-source software.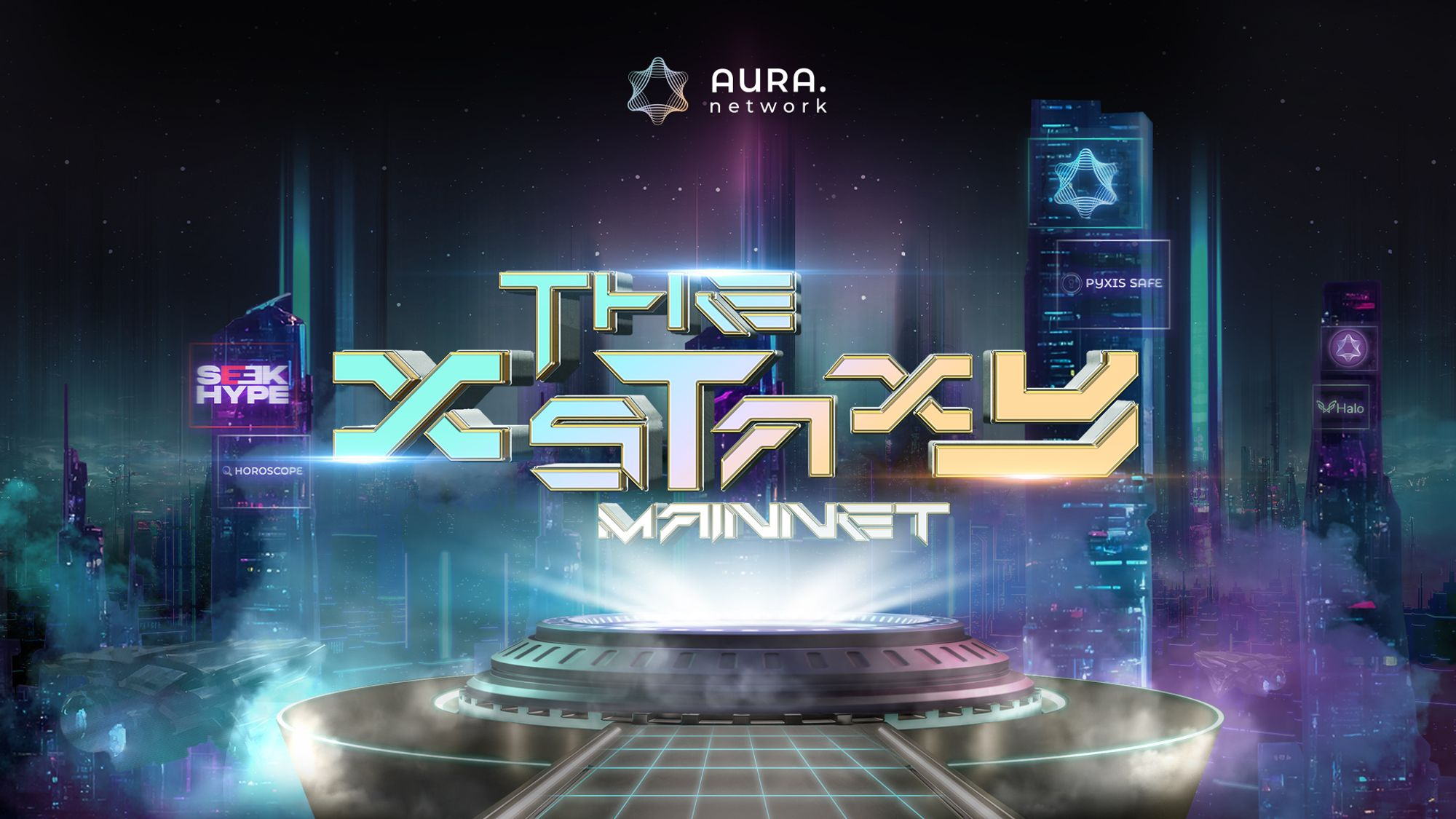 In addition to Xstaxy Mainnet, Aura Network launched SeekHYPE, the first NFT marketplace built on the Aura chain. SeekHYPE uses AI and social intelligence to provide users with personalized NFT collections, making it easier for both experienced collectors and novices to discover exciting and aesthetic collections. SeekHYPE marks an essential first step for Aura Network to fulfilling our mission of "Building the Internet of NFTs."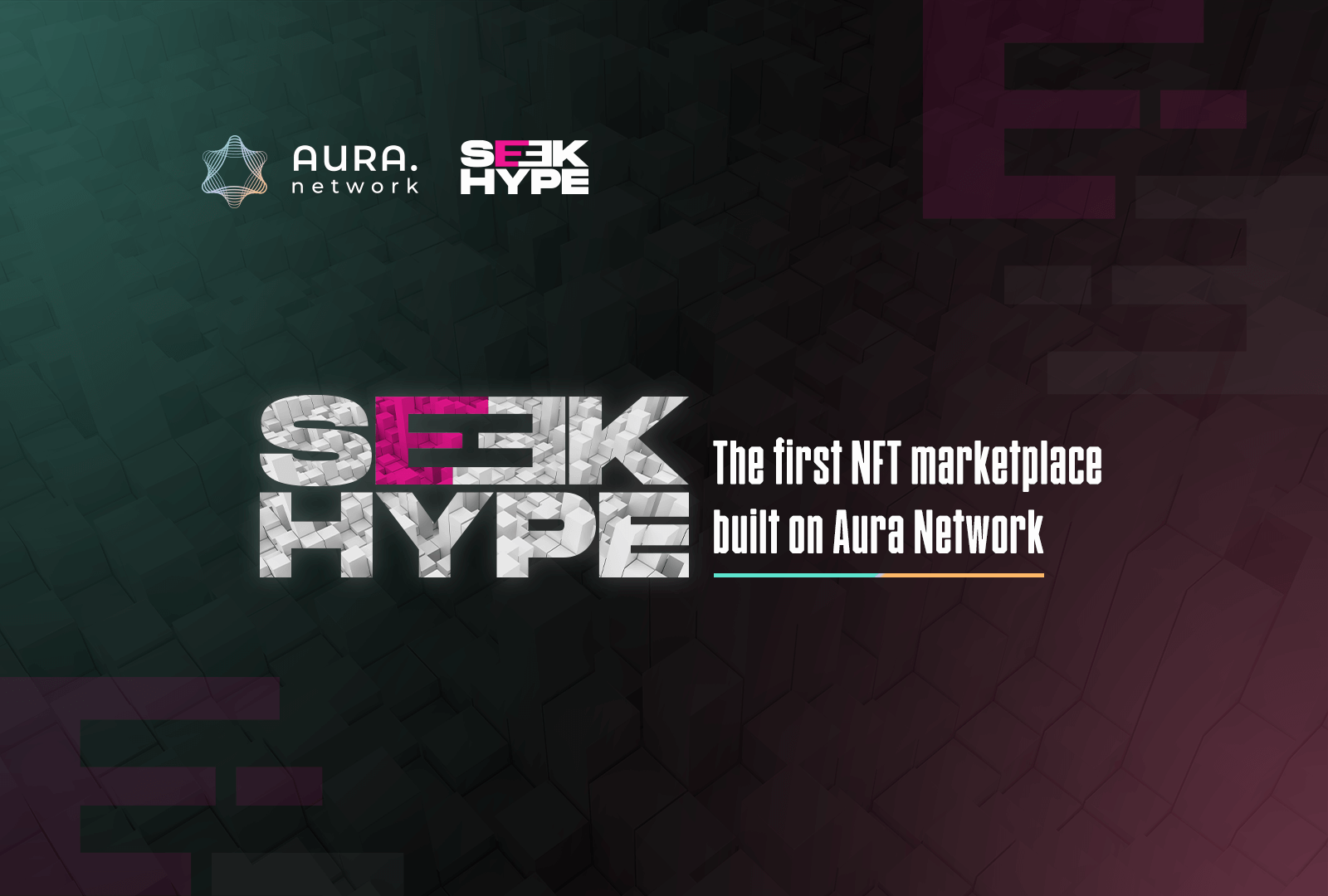 Hosting Mainnet Offline event in Korea and ETHTokyo's Side Event in Japan
Over 50 strategic partners and business guests attended our private networking conference celebrating the launch of Xstaxy Mainnet, hosted in Seoul, Korea. Among the event attendees were Dr. Truong Gia Binh, Chairman of FPT Corporation, Mr. Yamato Tran, the Chairman of FPT Information System, and representatives from Hashed, Coin98, GUILDFI, and many others. The event facilitated in-depth discussions and idea sharing about the future of Web3 and NFTs technology, providing an exclusive opportunity to build relationships with key players in the industry.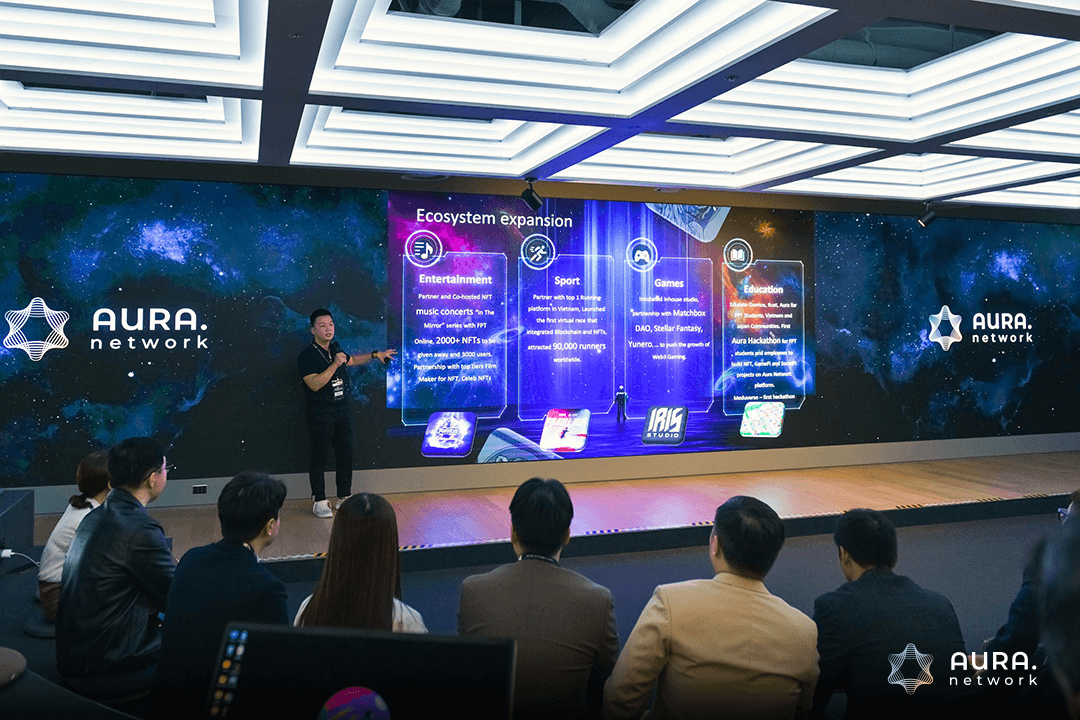 Following the success of the Mainnet Offline event, Aura Network continues the Asia journey by hosting the NONFUNGIBLE TOKYO event, which was held in conjunction with the ETHTokyo event. This event aimed to foster partnerships and expand the company's network in Japan, particularly among NFT artists.
The release of the FOX NFT Collection and Trinh Cong Son Stamps Collection
To make NFT more accessible to a broader audience, Aura Network has recently launched our first two collections - the FOX NFT Collection and the Trinh Cong Son Stamps Collection - on the SeekHYPE NFT Marketplace.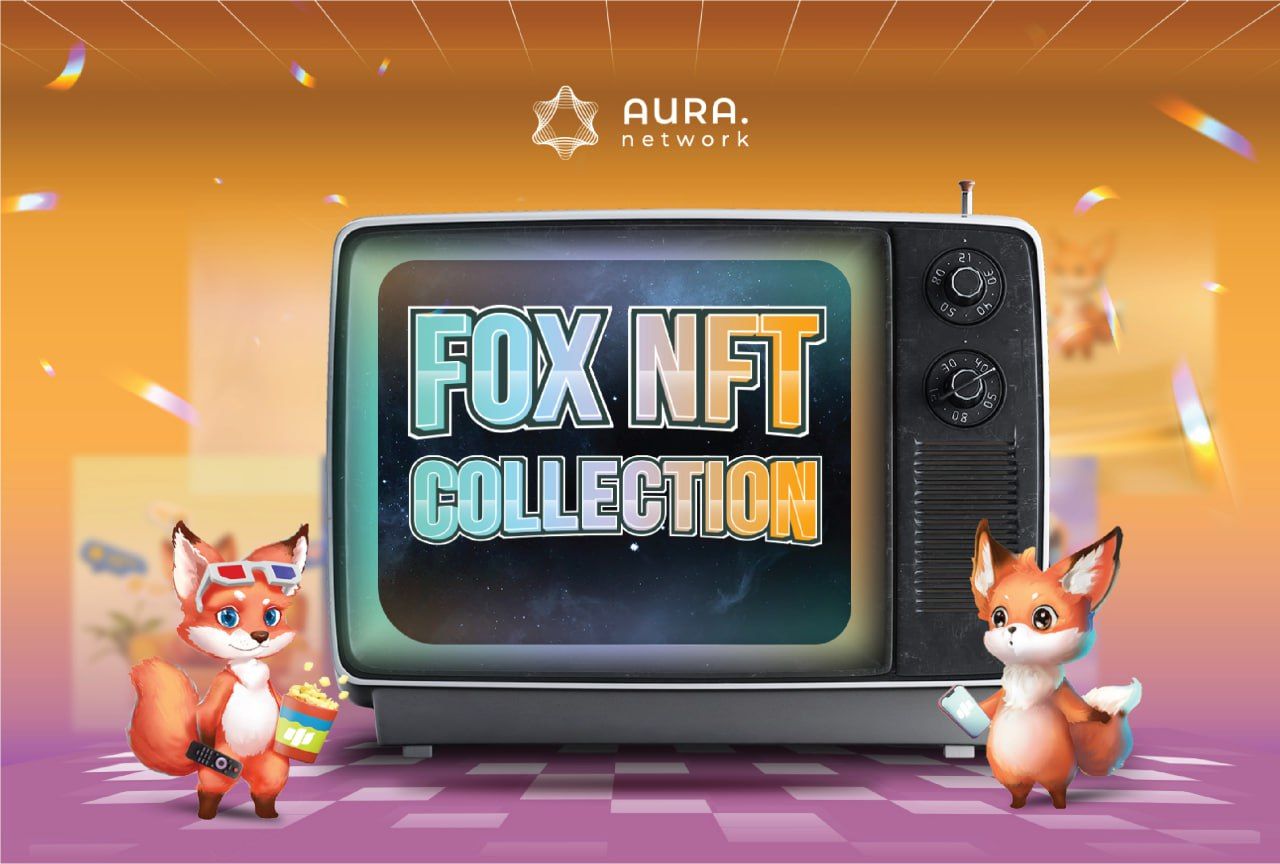 Both collections have delivered resounding successes. The FOX NFT Collection was sold out within 33 minutes of its release, while the Trinh Cong Son Stamps Collection, named after the legendary late musician, sold out in just 1 minute. These successful releases are a positive momentum for Aura Network and SeekHYPE to continue creating and releasing unique NFT products, including our latest offering - The Data Nerd Collection.
Strengthen Web3's relationship with new partnerships
As Aura Network enters the new year of 2023, developing our network of partnerships has become a crucial factor in fostering collective growth. Aura Network has constantly been expanding our relationships in the Web3 world with solid alliances with Hashed, Matchbox DAO, Whalemap, Bware Labs, and ONUS Chain.
The AURA token was officially listed on the ONUS exchange after these partnerships. By establishing these partnerships, Aura Network is well-positioned to remain at the forefront of innovation in the Web3 space and continue to expand our ecosystem for users.
Looking ahead to Q2/2023, Aura Network remains committed to ecosystem development, focusing on increasing NFT adoption and revolutionizing the blockchain industry. These achievements are just the beginning, and we humbly embrace the challenges and opportunities.
As always, we express our gratitude to the Aura Network community for their continued support and enthusiasm.
Together, let's shape the future of NFTs and the Web3 landscape.